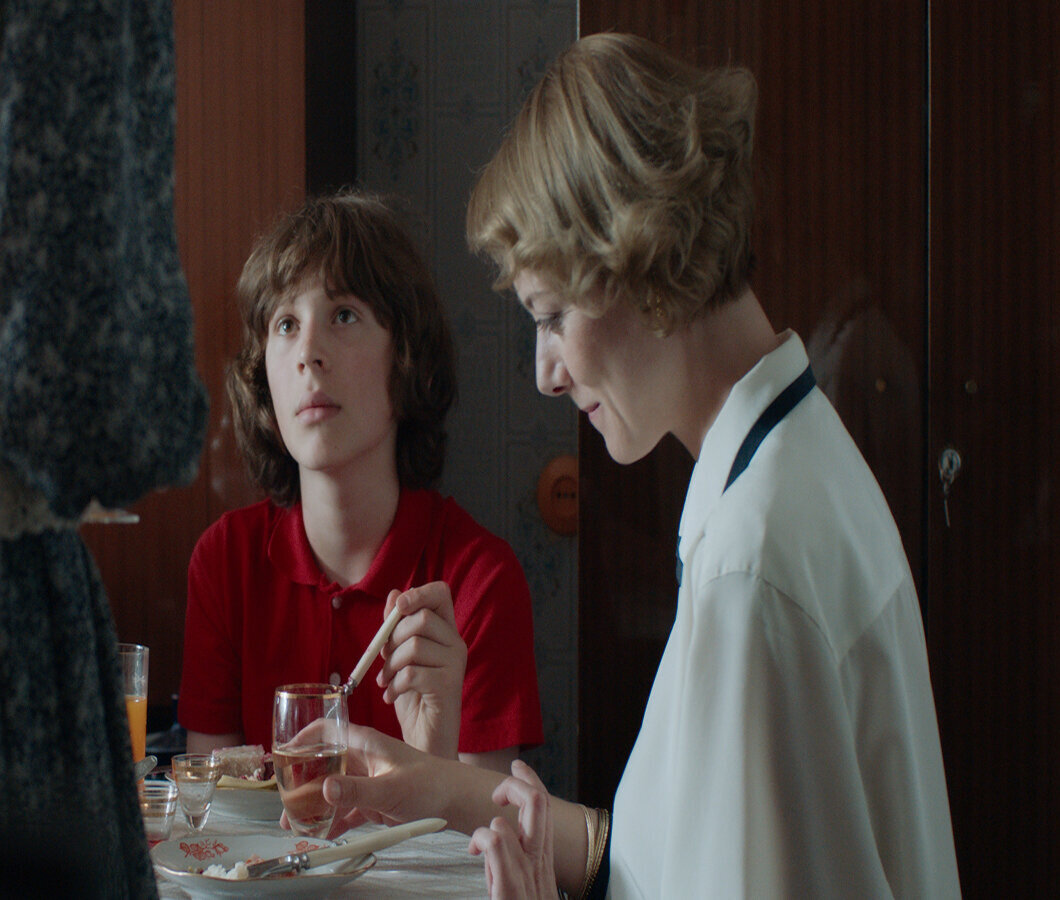 motherland
Shortly after the fall of the USSR, 12-year-old Kovas travels with his mother Viktorija to her homeland of Lithuania for the first time. Twenty years after she escaped the Soviet-occupied country for the United States, she has now returned to reclaim her beloved family estate, with the help of her old flame Romas, who escorts them into the countryside. Even though he speaks the language, everything is new for Kovas; having been raised with the stories of his mother, his observations of the country show a different side to nostalgia and longing, of belonging and trying to fit in. When they finally arrive at their long-awaited destination on Viktorija's family's land, only to find a run-down house occupied by an impoverished Russian family, they must reconsider what it really means to come home.
NYC Premiere Screening
Screening date & time(s): Thursday November 7, 6:30 pm (by invitation) and Sunday, November 10, 7:00 pm (general public)
Original title: Gimtinė
Director: Tomas Vengris
Runtime: 96 min
Language: Lithuanian, Russian, English with English subtitles
2019 - Lithuania, Germany, Greece, Latvia
Q & A with director to follow the screening on Sunday, November 10.
About The Director:
Tomas Vengris studied at Columbia University and is a graduate of the Vilnius Academy of Arts and the American Film Institute Conservatory. His short films include Squirrel (2014), Kalifornija (2013), For Abigail, Love Benjamin (2012). From 2009 to 2016, Vengris has worked as an editor and assistant editor on several films and TV productions, including collaborations on the films of Kelly Reichardt, Terrence Malick and others.
Festivals and Awards
Busan International Film Festival (World Premiere)