baltic way
Born during a wave of spiritual and political euphoria at the time of the Baltic Way, this film shows how Lithuanians joined Estonians and Latvians in forming a human chain in a peaceful protest for independence. The documentary poetically captures great excitement, but also reverence and sadness, in a moving portrait. A result of cooperation between two important Lithuanian filmmakers, Arūnas Matelis and Audrius Stonys, the combination of Matelis' observations and Stonys' meditative rhythm stresses the social significance of the event.
NYC Premiere Screening
Screening date & time: Friday, November 8, 5:00 pm
Original title: Baltijos kelias
Director(s): Arūnas Matelis and Audrius Stonys
Runtime: 10 min
Language: Lithuanian with English subtitles
1989 - Lithuania
Q & A panel discussion with participants in the 1989 event following the screening.
Screened together with "Baltic Freedom Way" (Baltijas brības ceļš), Latvia, 2014, 52 min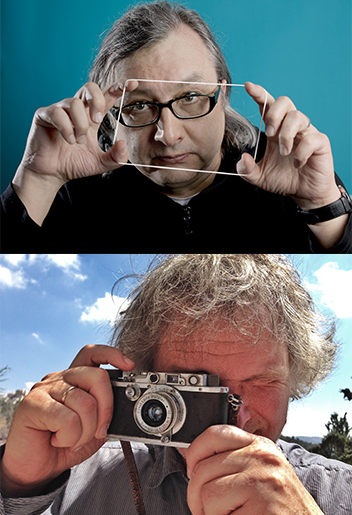 About The Directors:
Arūnas Matelis - top - is a Lithuanian film director and producer. His documentaries have received awards in festivals such as IDFA, Leipzig, ZagrebDox, Oberhausen, Documenta Madrid, and many more. Arūnas is one of the few European film directors to receive a Directors' Guild of America (DGA) award for Outstanding Directorial achievement, for Before Flying Back to the Earth. His latest documentary film, Wonderful Losers: A Different World, received 14 international awards, including the main prizes at Warsaw FF, Minsk Listapad FF, and Trieste FF.
Audrius Stonys - bottom - is a globally acclaimed Lithuanian documentary filmmaker. In 1992 he was awarded a Felix Award from the European Film Academy for his documentary Earth of the Blind, and in 2002 he received the Lithuanian National Prize of Culture and Arts. Stonys' documentary Ramin, which was created in collaboration with VFS films, was the Lithuanian nomination for the Oscar in 2012.